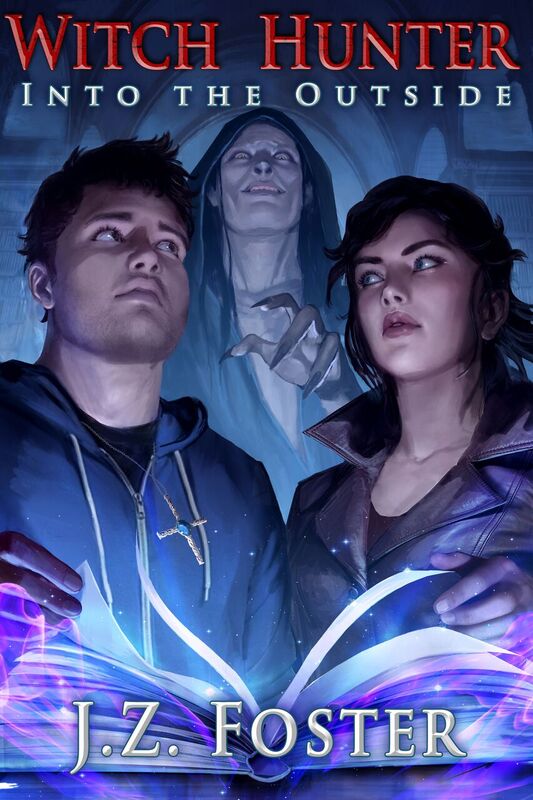 The Witch Hunter is about to have one Hell of a night.

The world is lying to you. Is that news? It must be very upsetting.

Richard Fitcher found it upsetting.

He's a witch hunter who doesn't believe in witches, and tonight he's taking a reporter and her cameraman on a witch hunt. He's all ready to jazz it up with spooky noises and a gimmicky magic ritual that locates witches. People like that kind of crap, right? But there's a problem.

It worked this time.

So now Richard is forced to call up old knowledge and power he didn't believe to be real, challenging things that crawled out of the pit, if he has any hope of surviving the night. But this loser might actually find some value--the pit does have a tendency to shave off your uneven edges--if it doesn't kill you.

Either way, it's a lovely night for a witching.
The deep end of the world is a dangerous place.
Richard Fitcher knows that. He knew it well before Elena, a mysterious gutter witch, showed up with her proposition.
Elena was going god hunting, and she wanted Richard's help in attaining a fabled Deicide Blade. Once she had it, they'd both be able to solve their own problems.
Should be an easy task for a witch hunter and a gutter witch, but things are never easy when Gods and Monsters are afoot.
An insatiable hunger . . .
In the distant past—long before Richard Fitcher ever called himself a witch hunter—a wight crawled out from the pit.
This is the wight's tale. It is one of hunger, violence, and confusion.
The story is free, and exclusive to J.Z. Foster newsletter subscribers.